ABOUT US
Since 1989, Money Management Educators has been presenting its Seminars series to a variety of companies and organizations – both large and small. Staffed with volunteer instructors, we are an 'education only' company. Our team is passionate about financial wellness education and is committed to teaching others how to take ownership of their financial future.
While 401(k) providers may bake seminar costs into their overall fees, we provide our educational services for free. As a supplemental employee benefit, our group seminars and individual employee education sessions have proven to help employees implement real change in their lives through a better understanding of time-tested wealth accumulation and protection principles and how these can impact their overall health and well-being.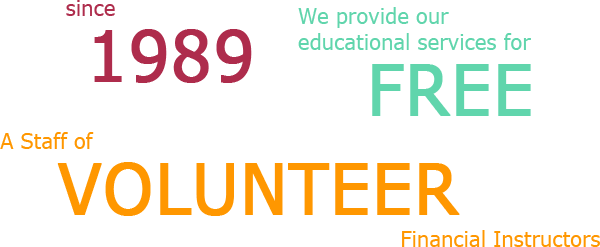 OUR MISSION
Money Management Educators exists to provide personal and family security through financial wellness education. We are committed to being the premier resource for objective information and innovative ideas for our corporate clients and their employees. Every decision we make, every action we take has one overriding purpose: To equip people with the tools for financial success.