David Lenser
Senior Instructor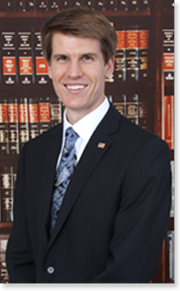 David Lenser has over 10 years of experience in the Financial Services Sector, helping many individuals achieve a secure financial future. Having lived most of his life in the Bay Area he is very familiar with the unique struggles and opportunities it represents. He graduated Cum Laude from Saint Mary's College of California in Moraga with a Bachelor's of Science in Business Administration with an Honor's concentration in Financial Services and an Economics Minor. He also holds an AAMS designation from the College for Financial Planning among his other industry licenses and memberships.
Needless to say, he has a deep and thorough knowledge of the financial services industry and loves to share that knowledge with others. One of his passions is taking the complex and making it understood in an effort to empower people to take an active role in their financial life. He does this through the individual education sessions with MME attendees, the mentoring of new advisors in the industry, and various speaking engagements in an effort to spread understanding that this journey doesn't have to be difficult.
His other passions include: Spending time with his wife and three children, traveling and the outdoors.