Dean Loftin
Instructor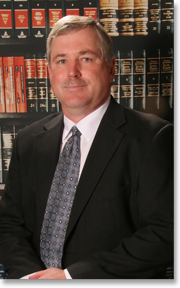 Dean Loftin has been part of Money Management Educators (MME) nationwide network of Educational Representatives and a Contributing Editor to Financial News Digest, a nationally distributed newsletter for effective money management, since 1999. In addition, he serves as a liaison to MME's corporate clients, which are among the country's leading companies.
Dean joined our Northern California team after first becoming a client following a series of seminars conducted at the tech company where he was employed. As a result, he has a first-hand understanding of the challenges and opportunities faced by our clients in the technology sector. Dean holds a degree in Chemical Engineering and spent 17 years in project management before joining our team.
He is also a full-time financial services professional as a registered representative offering securities products and an investment advisor representative offering investment advisory services. His business is centered in Northern California where he has resided since 1995.
Mr. Loftin volunteers a portion of his time to assist with educational workshops as well as individual sessions for our educational network's corporate clients. You are sure to enjoy his common-sense approach to the otherwise complex world of personal finance.